Anywhere Connect Android Phone and Tablet – Main Menu and Pages
First Login
When you start Anywhere Connect for the first time, the Messages page is the first screen you will see. Here you will see you chat messages to other coworkers within your company. You can start a new message by clicking the new message icon.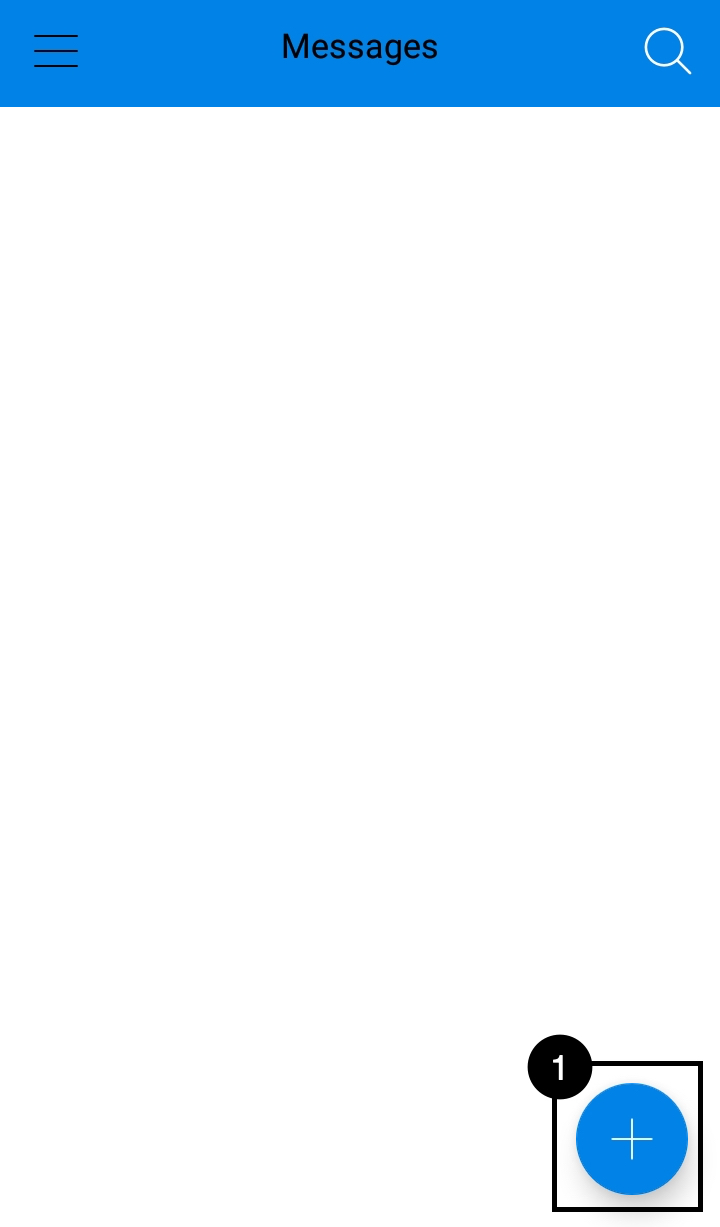 Main Menu
To access the main menu for the Anywhere Connect app, click on the menu icon here.
A navigation menu will appear. This menu allows you to gain access to your Directory, Call History, Voicemail, Dialpad, Settings and other features within the Connect application.